Wye Marsh Welcomes Winter!
Winter offers a new perspective to the marsh - with Trumpeter Swans honking, animal tracks in the snow, Chickadees coming to say hello, and so much more. Bundle up, and explore outdoors at Wye Marsh this winter!
What is there to do on a winter visit at Wye Marsh?
* Explore over 25 km of trails winding through wetlands and woodlands, including a 500m boardwalk through the cattails.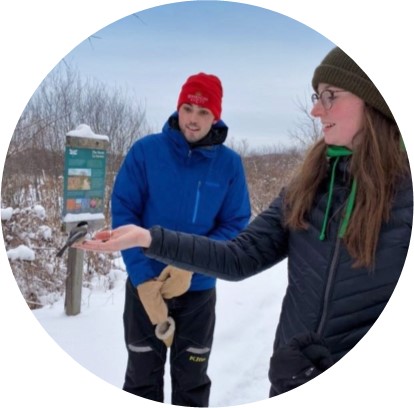 * Visit Swan Landing to learn about the story of the wild Trumpeter Swans who went from extinction in Ontario to a growing population thanks to conservation.
* Handfeed Chickadees along the trails, making for some very sweet photos.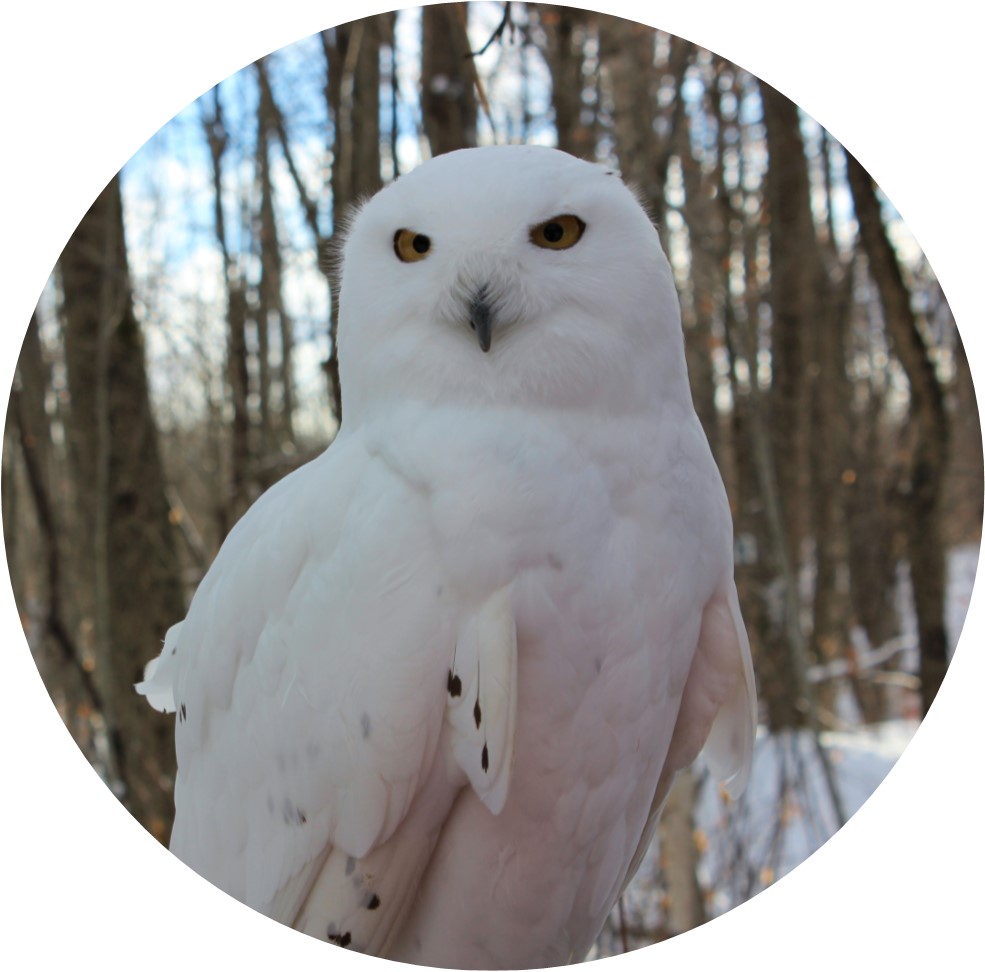 * Visit the Animal Ambassador Birds of Prey in the Birds of Prey Field including owls, hawks, and a Bald Eagle. These birds live at Wye Marsh because they cannot be released to the wild and need special care.
* Winter bird watching at the feeders or along the trails, you are sure to see some beautiful feathered species
* Look for animal tracks to see which critters have come before you.
* And so much more to discover on your visit to Wye Marsh!
Please note that Wye Marsh is unable to rent equipment this season. Please bring your own snowshoes or cross-country skis to explore!
Winter Events & Happenings at Wye Marsh: