Feather get-Together
This 50-minute program is designed to give visitors an exclusive opportunity to spread their wings and dive deeper into the fascinating world of raptors.
The Feather Get -Together allows an up-close encounter with a few of the Wye Marsh's spectacular hawks, owls, or falcons, either indoors or outdoors.
With the aid of Animal Care Staff, participants ages 8+ may also (depending on comfort of both bird and guest) have the opportunity to experience touching or holding a raptor. This provides a great chance for photos to remember the experience for years to come. Guests will also be provided with a small gift to remember their experience, and trail access on the day of their visit.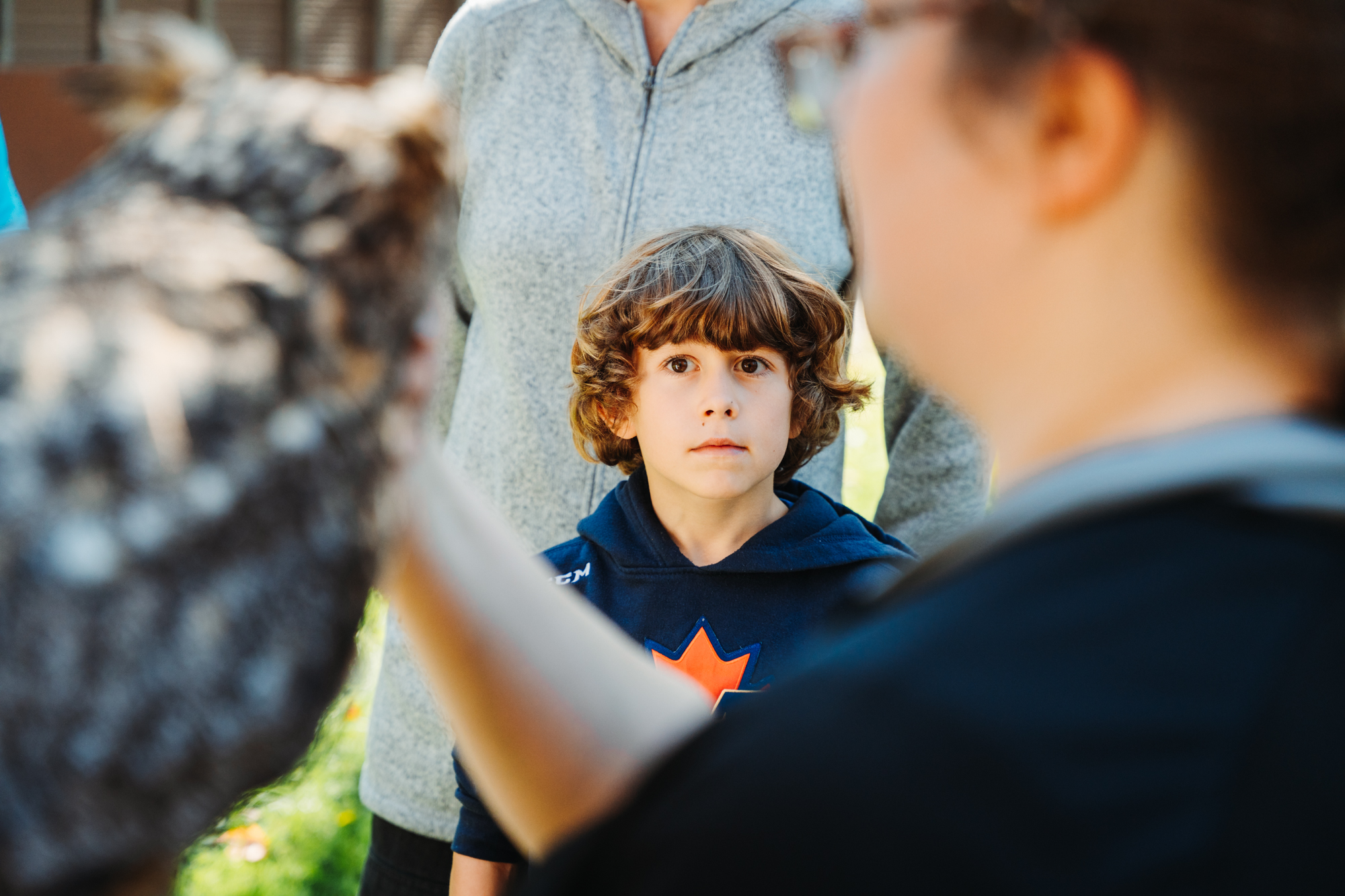 Booking Information
Dates: Sundays through Thursdays
Times: Earliest time is 10am and latest time is 3pm
Cost: 1-5 people $150 + HST (additional guests $25/each)
Notes:
This experience is not appropriate for children under 5.

This experience can happen indoors or outdoors. It is not weather-dependent.

Raw meat is used in the feeding, training, and enrichment of our birds, as it is their natural diet. Please know you may see birds eating raw meat as part of this program.

This program books a minimum of two weeks in advance. We cannot usually accommodate last minute requests.

Program not available Fridays or Saturdays.
To book, please complete the form below. Questions can be directed to jrumney@wyemarsh.com.
Thank you for your interest in a Feather Get- Together!
Johanna will be in contact with you within the week.