Volunteer with the Wye Marsh
---
Do you want to help preserve our wetlands? Or assist with educating our youth about the environment? Do you love to interact with nature and wildlife?
Become a Wye Marsh Volunteer!
As a non-profit, charitable organization, the Friends of the Wye Marsh Inc. relies on volunteers to provide many of the services that make a visit to the marsh such an enjoyable and educational experience. We truly could not operate without our dedicated volunteers!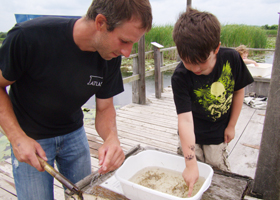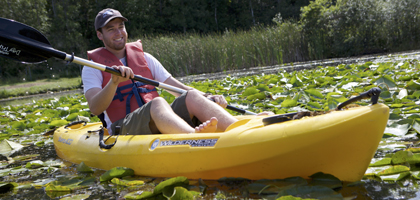 Volunteers work either with the public or behind the scenes while gaining experience and knowledge about wetlands, woodlands and wildlife. If you would like to become a volunteer, please fill out our Volunteer Application (pdf format) or contact us directly to speak to our Volunteer Coordinator & learn more about the many opportunities to choose from.
We are currently recruiting volunteers. There are opportunities available year round in the maintenance department, ski program, assisting with environmental education, for special events and festivals, committee membership, fundraising, gift-wrapping and so much more.
---
Some of our Current Opportunities:
Front desk
Duties include greeting visitors, answering phones and processing admission and gift store purchases. Commitment of 4 hours once a week. We are currently in need of volunteers for Monday and Tuesday mornings and afternoons and on-call volunteers to fill in as needed.
Fundraising Bingo Hall representatives
Represent Wye Marsh at the Boardwalk Gaming Centre, in the Angel Gate Plaza. This opportunity allows Wye Marsh to receive proceeds from gaming activities. Commitment of 2 hours once a month.
Outdoor Education Programs
Duties include assisting and/or leading environmental education programs to school and community groups. Commitment is on call basis, year-round.
---
Learn more about our Youth Volunteer Opportunities