Snowshoe Ecotour
3 hours, 4 kilometers, woodlands & wildlife!
Experience areas of the Wye Marsh that are otherwise not open to the general visiting public! After a brief lesson on the art of snowshoeing, you will head out in search of the many mysteries that animal tracks & signs present while being followed by hungry chickadees that like to eat right out of your hand! Your Naturalist guide will teach you how to identify trees in the winter and interpret the symphony of bird songs overhead. You will then have an opportunity to warm up by the fire at Freshet's Creek while enjoying some roasted bannock & hot Cedar tea!
No snowshoeing experience required, but please note that the trail conditions are considered moderate and at times 'off the beaten path'.
Cost: $65 + hst per person, snowshoes provided. Includes a complimentary day pass for you to come back and visit us again!
Must be at least 12 years of age.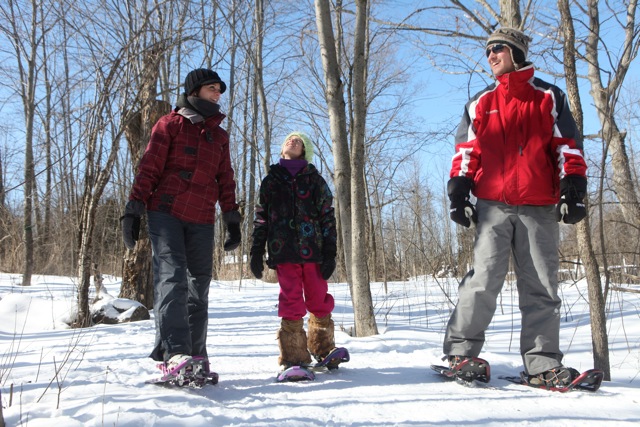 ---
Check Back in the Fall of 2018 for the Ecotour Schedule of the 2019 season!