Board of Directors
Alasdair MacLean, President of the Board of Directors
Alasdair has lived in Tay Township for 30 years. He worked for many of those years at one of the local automobile dealerships. Recently elected to the Board. Alasdair's interest in conservation started at a very early age in England; he has been involved in local trail management for some years, and brings to the Board considerable knowledge of the Wye Marsh and its extensive trail system. Alasdair has been a long-time member and active volunteer with Wye Marsh for the past few years, including guiding canoe tours, hikes, and leading bannock roasting among other things.

Nicole Horbatiuk, Vice President
Nicole Horbatiuk is Human Resources Client Manager at CAA Club Group. She has held various roles with the company since joining in 2012, supporting areas such as health & safety, benefits, pension and labour and union negotiations.
Nicole has had a connection with the Midland area for almost 40 years as it was previously her hometown. Nicole currently resides in Barrie, but still has family in Midland. Nicole has carried on the tradition of brining her son to Wye Marsh as her parents did with her and her siblings. Nicole has BA in Anthropology from University of Guelph and a post graduate diploma in Human Resources Management from Georgian College. Nicole joined the board as Wye Marsh as it holds a special place for her as multiple generations in her family have visited. In addition Nicole has a deep desire for wildlife preservation.

Allan Marion, Treasurer
Allan Marion grew up in Penetanguishene, and has enjoyed visiting the Wye Marsh throughout his life. He finds walking in nature relaxing and therapeutic; presently, he shares these recreations along with geocaching with his wife and daughters. He graduated from Lakehead University with a Bachelor of Business Administration and holds a professional accounting designation with the Chartered Professional Accountant of Ontario and Certified Management Accountant of Ontario. Over 10 years working with not-for-profit organizations in the health care sector with a focus on financial management, funding allocation and performance management. He is currently working as a Senior Advisor in Performance, Accountability and Funding Allocation at Ontario Health for the Central region reviewing quarterly financial reports from health service providers in North Simcoe Muskoka to performance manage funded services. In joining the board of the Wye Marsh, he is looking to prioritize environmental sustainability through responsible financial management to meeting the goals of the organization.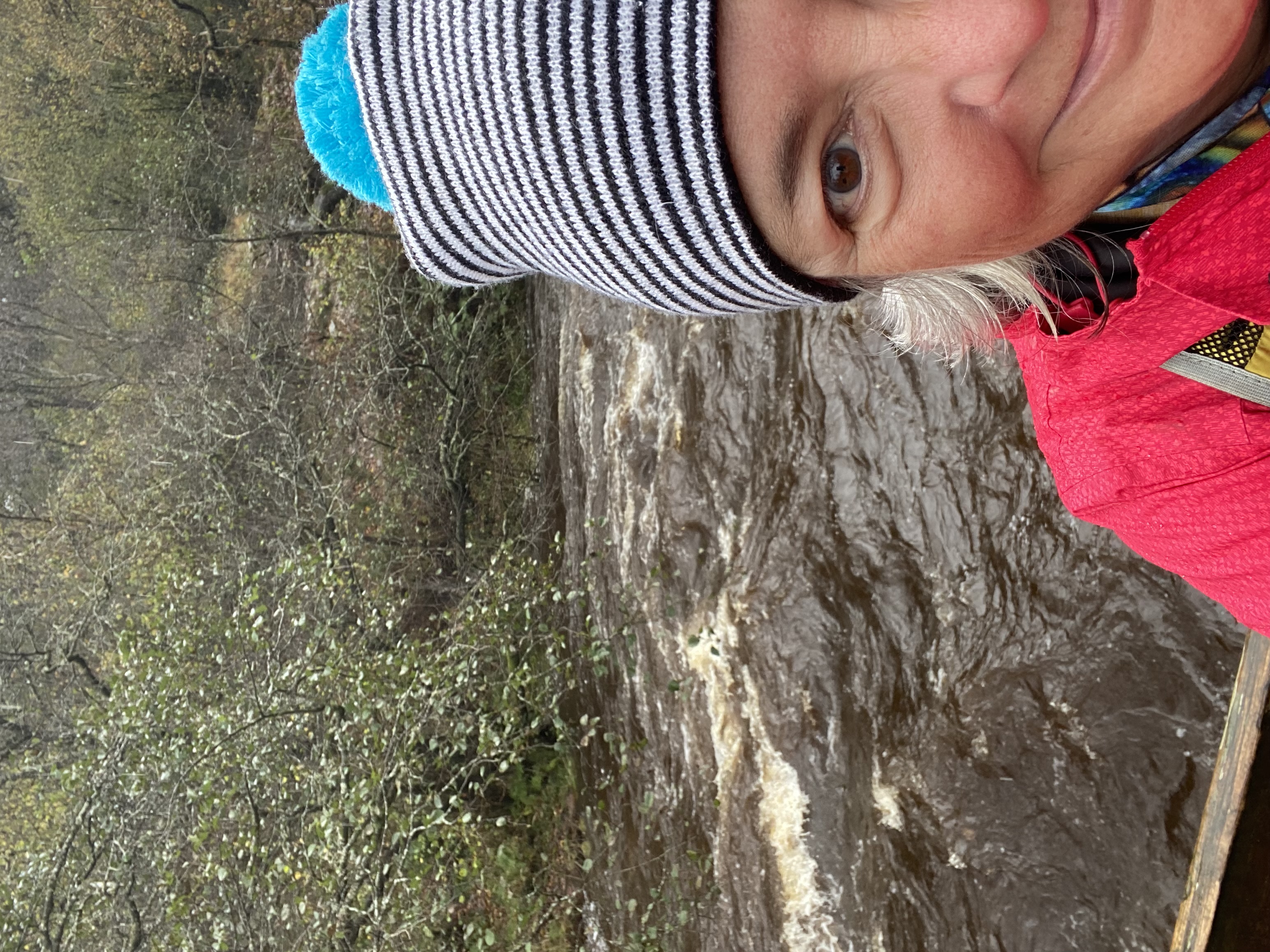 Alexandra Seaton, Director
Alexandra is recently retired from 30 plus years as a family law lawyer in Toronto. She saw much strife and conflict in those years and welcomes the opportunity to use those skills for the good of the environment and the Community. The conflict of constant encroachment of development on Wye Marsh and marshlands throughout the world is real and devastating and requires us all to stand up against it. Alexandra is pleased and honoured to be accepted as a member, volunteer and member of the Friends of Wye Marsh Inc. Board of Directors.

Allan Grant, Director
Allan Grant is currently the Chief Operating Officer of Day One Leadership and primary talent agent for Wall Street Journal best-selling author and TED Talk alumnus, Drew Dudley. Prior to this, he has held numerous educational program management and business development roles including 10 years at the University of Toronto and 4 years specifically at the Rotman School of Management; 3 years at United Way Toronto Great Toronto as the Fundraising Enablement Manager for their $100 million+ campaigns, and a year-and-a-half at the Heart & Stroke Foundation as the National Product Manager, Resuscitation.
Born in Midland and raised primarily in Tay Township, Allan's connection to wildlife and the outdoors was cultivated early in life. He raised exotic waterfowl with his parents as a teen and became well-versed in all things 'ducks, geese, and swans.' He graduated from St. Theresa's High School in 1998 and the University of Toronto in 2004. Allan currently lives in Toronto with his wife, Carla, and three cats-Kobe, Leo, and Seamus. He is a passionate collector of vinyl records and loves hiking, travelling, and shopping for interesting and eclectic antiques.


Jana Luker, Director
With a background in University Administration, upon retirement Jana Luker was drawn to Midland and the Wye Marsh, having spent much her childhood just down the road. Appreciating that the Marsh provides a wind & storm buffer, as well as wildlife nurseries, and flood control, she reasoned that it was a good time to give back to this local gem as well as to the wider community.When not on Georgian Bay sailing, Jana attempts triathlons and sings in the local Shout Sister choir. She lives with her long suffering spouse in Midland and misses her adult daughters terribly.

Jeremy Prahl, Chair, Stewardship Committee
Jeremy volunteered to lead the Stewardship Committee, a vital role in the ongoing success of the Wye Marsh. Jeremy is originally from the Midland area and currently resides in Wyebridge, having moved there from Horseshoe Valley eighteen months ago. Jeremy holds an Honours B.Sc. in Biology from the University of Guelph and a Diploma in Recreation, Fish and Wildlife Technology from Selkirk College. He has worked in the environmental field for over ten years and loves spending time outdoors. Jeremy stated that he joined the Stewardship Committee "to provide support for ongoing initiatives and help ensure the long-term viability of the Wye Marsh. My priorities include re-engaging our agency partners, prioritizing stewardship activities and promoting meaningful ecological research at the Marsh."

Natalie Majer, Director
Hailing from the Niagara Region, Natalie involved herself in activities that the landscape provided including hiking the Niagara Escarpment, rowing with her school teams on the Welland Canal, to working her summers with the Niagara Parks Commission along the Niagara River. With the intention of becoming a high school geography teacher, she made a complete career 180 trading her cartography maps in for a pair of police boots.
Joining the Ontario Provincial Police (OPP) in the early 1990's, Natalie completed postings and deployments all over the province in a variety of sectors and roles. She has focused the majority of her career in Central Ontario where currently she is stationed at the Southern Georgian Bay OPP detachment in Midland as a Staff Sergeant, Operations Manager. Natalie has enjoyed the local attractions and activities Simcoe County has to offer such as boating, cycling, skiing and has even attempted snowmobiling. She boasts that this truly is an area to enjoy any time of the year!
Having a sense of community and commitment to organizations, Natalie feels passionate about being steered to the Wye Marsh Wildlife Centre. With a focus on leadership and partnership skills with area community members and tourists alike, she inspires action that levers the task at hand. As Natalie's retirement looms on the horizon, she reflects back to her education and the desire to share and embrace the magic and curiosity of what could be learned outside the classroom in all seasons, no matter what age the student. Natalie is thrilled to be part of an amazing team of volunteers promoting and showcasing the Wye Marsh, its trail systems and its species that requires everyone's protection and support.

Rebecca Cowie, Director
A passion for snowshoeing, cross-country skiing, and hiking introduced Rebecca to the Wye Marsh. Upon graduating from the Masters of Applied Nutrition Program at the University of Guelph Rebecca returned to the Midland area to work in healthcare and promptly obtained a membership to the Wye Marsh to enjoy outdoor activities year-round with a camera in hand alongside her family, and her Shetland Sheepdog, Cassie.
Prior to returning to the Midland area Rebecca worked as a post-secondary educator at Conestoga College; committed to developing educational materials and fostering a positive learning environment. With this experience Rebecca strives to assist with current education programs and development of resources available to visitors.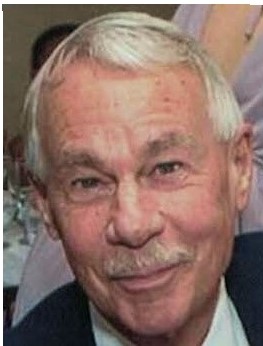 Rick Brady, Director
Rick retired from Government Service at the end of December 2017, having served with the OPP, the Ministry of Health and Long-Term Care and ended his career with the Ministry of the Attorney General. He volunteered in the archives at the Royal Botanical Gardens and was also employed there as a Visitor Experience Host.
Rick has been coming to the Georgian Bay area since 1973. He and his wife moved to Honey Harbour in June 2021 and rented there while house hunting. They found their home in Penetang and moved there in December 2021. They have family in Lafontaine, Midland, Coldwater and Honey Harbour.
Rick is an avid bicyclist and enjoys hiking and photography. For Rick, the Wye Marsh is a special place which deserves our respect and care.
Stephanie Zoschke, Director
Stephanie has worked as a Senior Environmental Officer, Environmental Compliance Supervisor, and now as an Environmental Strategist with a passion for preserving and promoting our natural environment. Stephanie has experience as an outdoor educator and believes in the Wye Marsh as a huge ecological asset for the local community. Stephanie holds a diploma in Environmental Technology, a Bachelor of Science in Environmental Protection and enjoys continuously learning new skills.
Stephanie grew up in the Midland where she frequently visited the Wye Marsh growing up. Currently a resident of Severn with her rescue dog Mille, Stephanie enjoys hiking, snowshoeing, cross-country skiing (she boasts the trails at the Wye are her favorite!), backcountry camping, and climbing mountains whenever possible. She hopes to contribute to the longevity of Wye Marsh for years to come.

Susan Molenda, Director
Susan is a newly retired Executive from Nestle Purina Petcare where she was the Vice President of Marketing, overseeing areas of strategic planning, product development, advertising, events and consumer research. She also had a unique opportunity to bring a not-for-profit Pet Experience Centre to life in 2004 -2014 called PawsWay In downtown Toronto.
Susan grew up in Penetanguishene, raised her 3 children in Newmarket and after retirement, as returned to the area full time, residing in Victoria Harbour. Susan is an outdoor enthusiast for hiking, biking, kayaking, boating, skiing and snowshoeing which brings her to the Wye Marsh often.
She is very keen to be of assistance to the Wye Marsh board where her time and skills can be dedicated to helping work towards its mission and to enrich the visitor experience that keeps bringing us back to the Wye Marsh.
If you are interested in contacting our Board, please email info@wyemarsh.com.