Groups & Tours
Guided experiences at the Wye Marsh are available for groups of 20 or more participants, and start at a rate as low as $9.50 per person! For a detailed look at our program offerings including pricing, please download our Group Program Guide (pdf).
For those groups who prefer to explore our trails and interpretive centre at their own pace, we offer an unguided group admission rate of $8.00 +hst per person (payable in one transaction).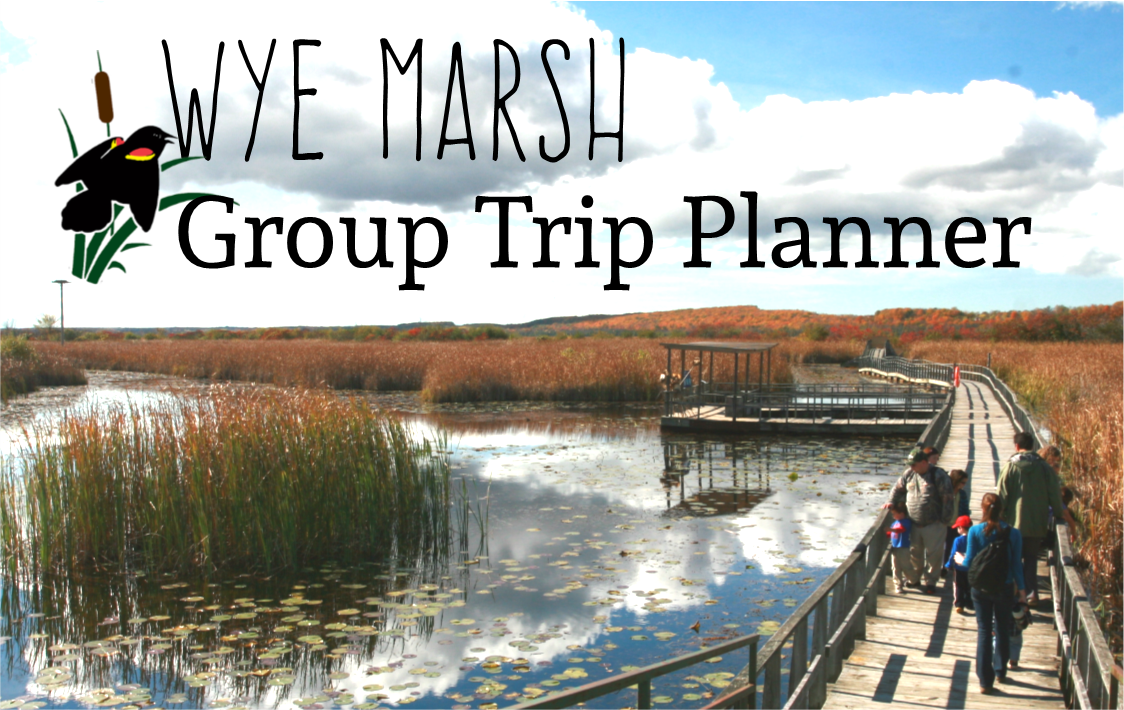 ---
Day Trip Booking Request
Once you have determined details such as date of visit, program choices & duration of stay, kindly fill out the Day Trip Booking Request Form below. If you require assistance with the planning of your visit please contact our Program and Education Manager at 705-526-7809 x220 who would be happy to discuss the expectations and goals of your trip!