Research
Wye Marsh Nature Centre sits on the edge of the Wye Valley, part of the Wye River Watershed that flows into Georgian Bay.
Wye Marsh will continue to conduct/support research on habitats and their related species in the Wye Valley including Species at Risk (SAR), Invasive Species, areas of natural succession, and any other significant species/habitat within the Wye Valley. The information collected will be recorded and will be reported for provincial and national use.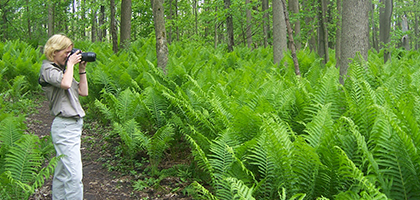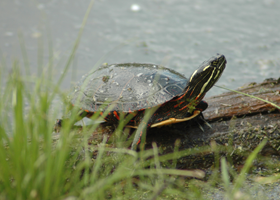 Research Objectives:
Re-evaluate, re-establish and/or continue long-term research projects conducted at the Wye Marsh.
Secure funding and solicit volunteers in order to continue monitoring projects and other yearly studies/programs.
Partner with educational institutions on research projects to provide opportunities for students to conduct research relevant to their field of study at the post secondary level.
Encourage interested parties (such as post graduate students) to present potential research projects that could benefit the Wye Valley.
Secure long term funding to ensure sustainable stewardship practices and management of the Wye Valley.
Keep accurate records and reports of all research/stewardship initiatives.
Previous Research