EEKs: Ecological Education Kits
EEKs are prepackaged kits available for rental. They will help you guide your learners on their adventures and provide you with some more specialized tools for deeper exploration.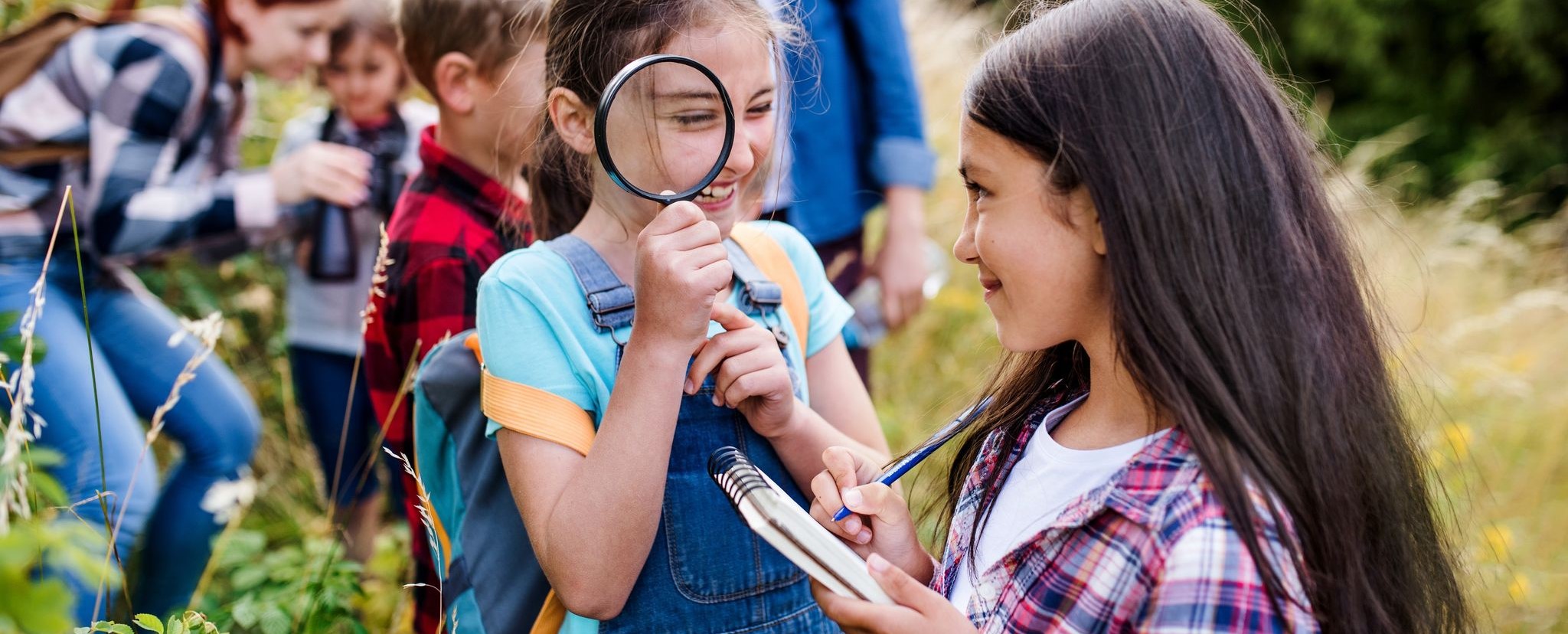 EEKs are available for rental Onsite or Offsite, depending on the kit.
Offsite rentals are valid for 7 days. Onsite rentals are valid for the duration of your visit to Wye Marsh. You are able to book an "Offsite Rental" and use it at Wye Marsh, then bring it home with you for the remainder of the week. Onsite rentals can only be used at Wye Marsh during regular business hours.
Onsite EEK rentals are $50/day, Offsite EEK rentals are $100/week.
EEK rentals must be made in advance to your visit at Wye Marsh. To reserve an EEK, please email Wye Marsh's Education Manager at education@wyemarsh.com.
EEK options:
Animal Tracking - Available for use on or offsite
Although it can be difficult to know who our natural neighbours are, we can use evidence of their existence to help us discover the hidden wildlife around us. Determine which creatures call our, or your, neighbourhood home by learning how to identify them through their tracks and scat. Your kit will provide you with animal tracks id sheets, casts of animal scat and track rubbing plates.
Birds of a Feather - Available for onsite use only
Explore an assortment of feathers belonging to a variety of species, such as a hawks, swans and owls. You can compare the different types of feathers and their placement on a real swan wing. Using your senses, along with a magnifying glass and a mini hand held microscope, investigate the structures of the different feathers. Discover the birding world while hiking with bird identification aids and binoculars. This kit provides you with a variety of feathers, a real swan wing, a hand held microscope, magnifying glasses and bird ID sheets.
Dip Netting- Available for onsite use only (Seasonal)
Getting elbow deep, this intriguing activity allows participants to explore the inhabitants of the Wye Marsh aquatic ecosystem and discover the amazing biodiversity found within. Participants will investigate the adaptations for life in the marsh, and role in this unique habitat. They may even witness a lifecycle or food chain in action! Dip nets, ID guides & viewing containers included.
Finding Your Way - Available for onsite use only
Experience the wilderness skill of using a compass. Equipped with a magnetic compass, discovering how to set and read bearings and explore the marsh or navigate our orienteering course. This kit will provide you with magnetic compasses, a map of Wye Marsh, instructions for our orienteering course, and orienteering course cards.
Sweep Netting- Available for on or offsite use (Seasonal)
With butterfly nets in hand, participants will survey the sweep netting field, to delve into the flying, jumping and climbing world of invertebrates. There can be a very common adaptation found among insects- such as flight, but wings can be very different. Using viewing containers, participants will inspect anatomy and adaptations, and work to classify, and name, the species found, guides provided. Having a close look at mouth-parts is like entering a science-fiction world, and venom and crops all very exciting topics that your students have rarely, if ever been given the opportunity to explore.
Wetlands and Watercolours - Available for use on or offsite
Connect with nature through art. Equipped with a portable painting kit and watercolour paper, explore nature from an artistic perspective and get inspired by the landscapes and wildlife around you. This kit will provide you with watercolour paper, watercolour paint sets, a variety of paint brushes, technique cards and view finders.