Holiday Photos!
December 1 & 2, 8 & 9, 15 & 16 2018
Looking for a unique holiday photo for the mantle this season? Are your kids not the sitting on Santa's lap type? Enjoy the experience of interacting with Wodin the snowy owl during your photo shoot in additional to the wonderful memories that exploring the Wye Marsh offers.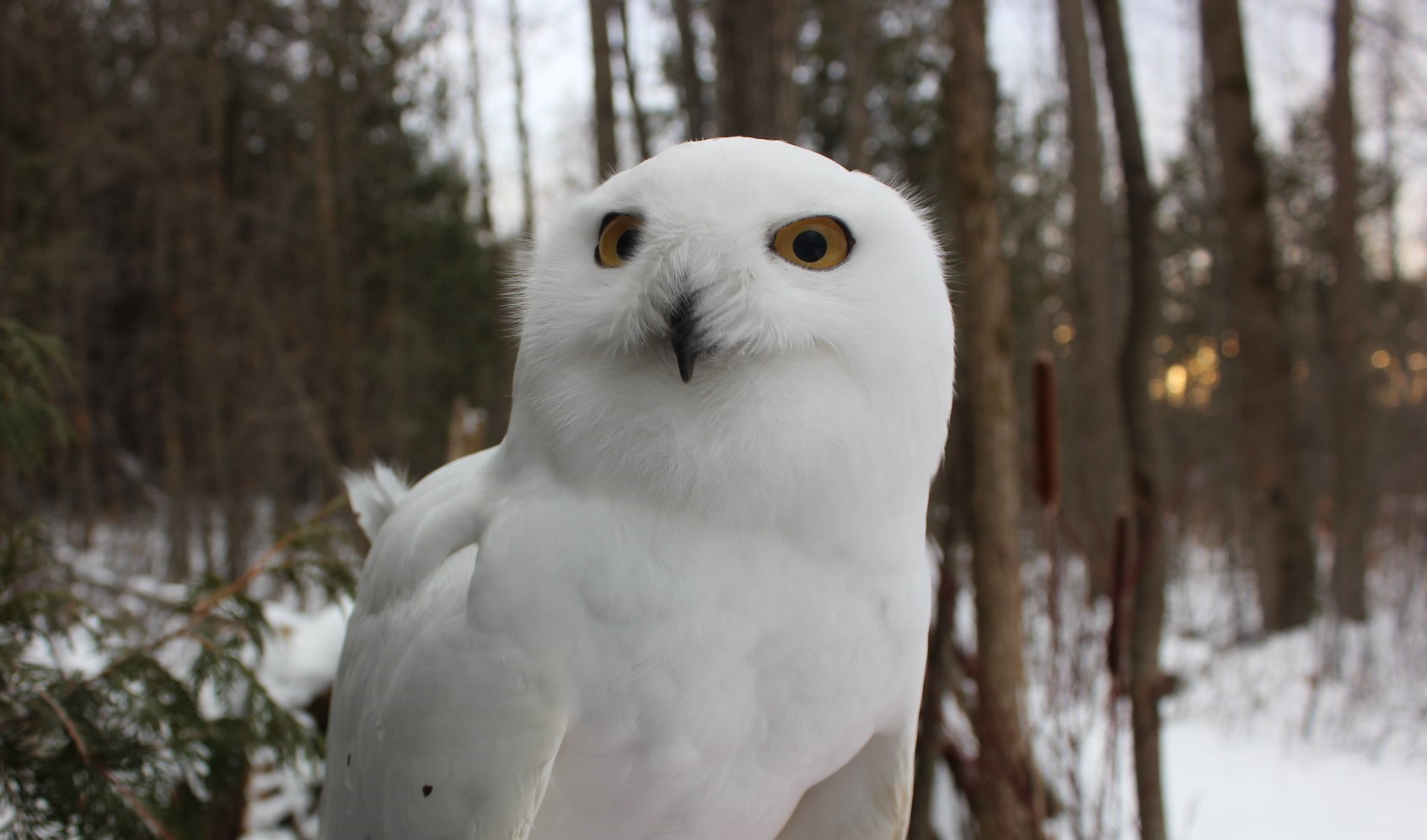 Details:
Photos available 10:30am-11:30pm & 2:30pm-3:30pm, with slots every 15 minutes.
There is no addional to general admission cost to take your photos, but donations are graciously accepted.
Take your best shot with your own camera/cell phone! Participants are required to bring their own camera and take their own photo.
Lots to do - Explore the trails 9am-4:30pm and take in the Birds of Prey Show at 1pm.
Pre-registration is not available. First come first serve.
Upon your arrival you can sign up for a photo time which will allow you to explore while you wait. Have a hot cocolate in our main hall, visit the Birds of prey field, or handfeed chickadees on our trails.