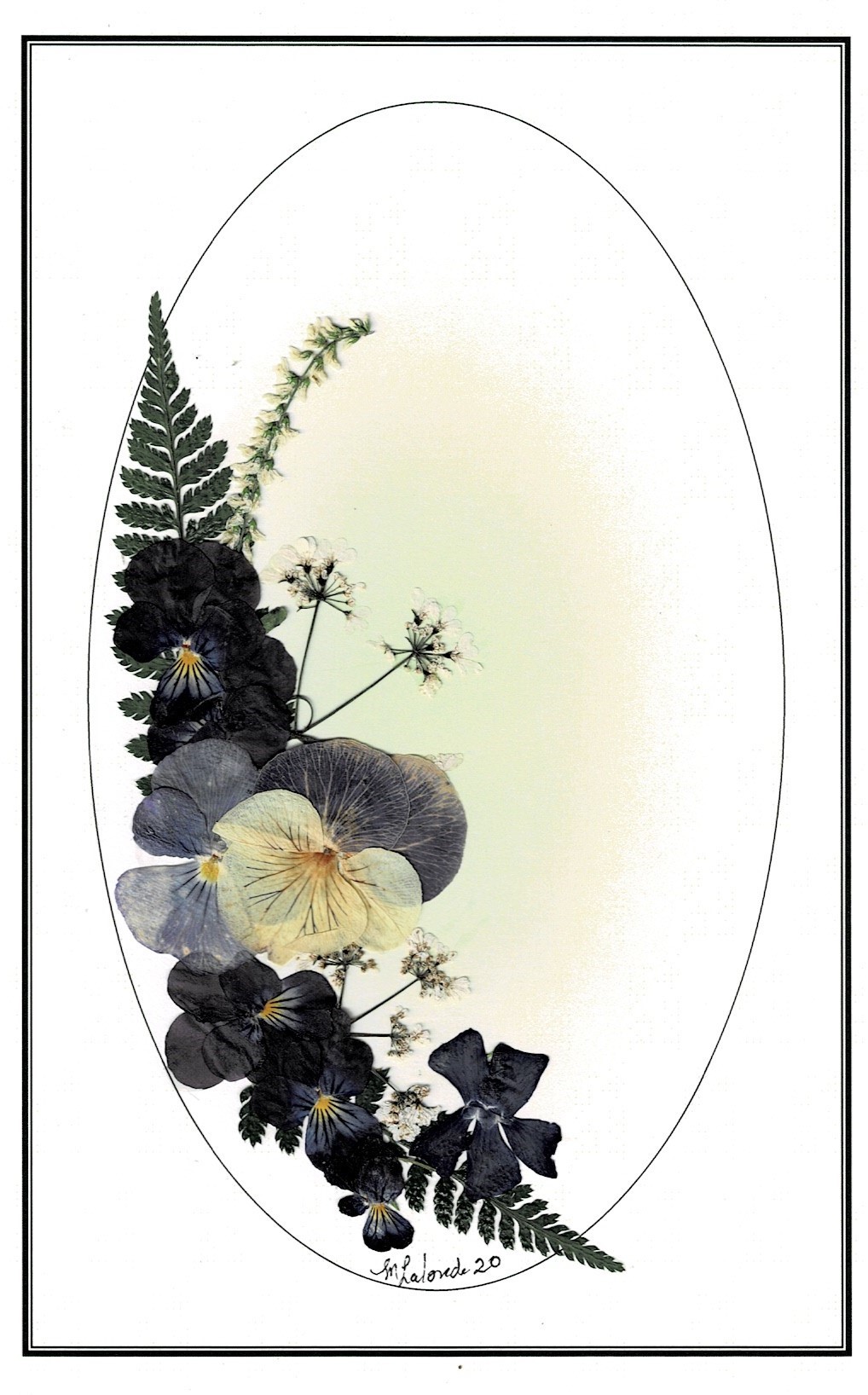 Pressed-Flower Card Workshop
Before e-cards, memes and Amazon, Victorians enjoyed crafting beautiful gift cards with pressed flowers from their garden. Now it is your turn reflect on the people you love, as you carefully arrange blossoms and petals into creative designs to mark a special occasion.
Enjoy giving blossoms from your garden, and nature, all year long. Create beautiful gift cards displaying pressed flowers that make you smile.
Where

: Wye Marsh Wildlife Centre

When:

Saturday, June 17, 2023 from 10 am - 12 noon
How much: $30.00 per participant. Flowers and card stock provided. (Please bring tweezers)

Who:

Ages 12+. Youth under 16 must be accompanied by a participating adult.
Please register by June 14.
---

About the Instructor:
After retiring in 1998 from 35 years in Education, Martin Lalonde enjoyed gardening and became interested in the old Victorian art of pressed flowers. Since then, he has been making cards and other collages for family and friends. Now he gives card making workshops to adults interested in gardening, as well as elementary school students and seniors, art coops and social clubs.