Nature Pop Up Camp
The same nature based fun enjoyed at all Wye Marsh's Day Camps!
Wye Marsh Nature Pop Up Camp is an additional camp being offered due to current events to provide a fun, safe, place for students during a strike.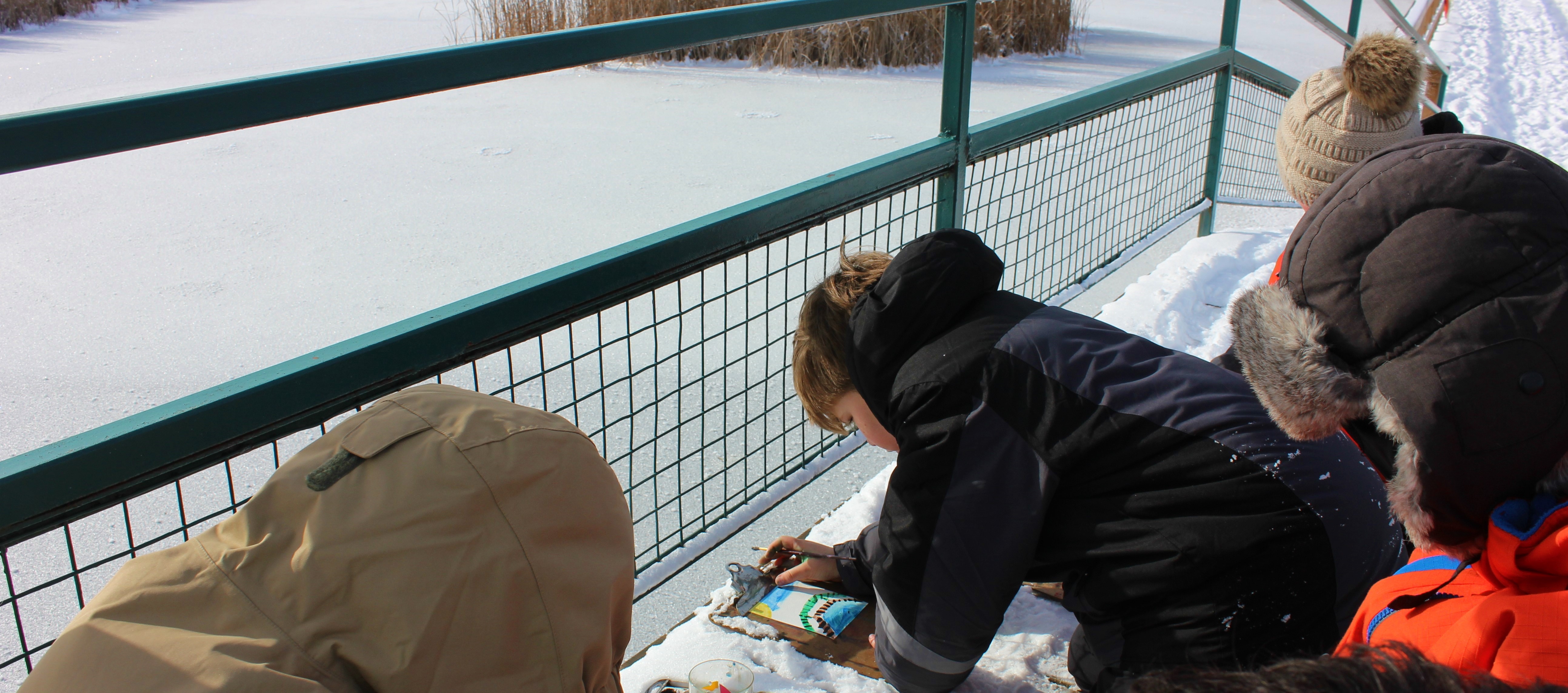 Campers will have the opportunity to learn about reptiles, amphibians, and birds of prey; explore over 25km of wilderness trails; examine our bold Trumpeter Swans and singing red-winged blackbirds; plus much, much more!
Unique nature themes with associated special activities gives campers a chance to more closely examine some of what the Marsh has to offer, with endless opportunities to escape, explore and experience nature first hand through experiential play and learning.
---
Wye Marsh is working as events unfold regarding the strike.
Wye Marsh will work to update the website to reflect changing circumstances to the best of our ability. For the most up to date information, please call 705-526-7809 or email info@wyemash.com.
---

Dates:
March 5 (6 spots available) - SMCDSB
Ages:
Ages 6-12. Campers must be in Grade 1.
Rates:
$29.25 per camper per day.
Wye Marsh is pleased to welcome all campers in at the membership rate for the Nature Pop-Up Camp.
Times:
Camp - 9am-4pm daily
Early care - 8:00am-9am (+$5.00/ day)
Late care - 4pm-5pm (+$5.00 /day)
Register Now!
To register, download the registration form here and submit to the visitors centre (open 7 days a week 9am-5pm), via fax 705-526-3294 or by email camp@wyemarsh.com
Please contact us by email at camp@wyemarsh.com or by phone 705-526-7809x202 with questions or concerns!
---
Parent Information Guide
Please click here for more information about Camps at Wye Marsh, including Frequently Asked Questions.