Boardwalk Project 2016
In 2014 our boardwalk was starting to sink! This began the process of sourcing the support we would need to replace it.
We are so happy to report back on what was a very troubling time for us here at the marsh. The day that the Maintenance Manager came to me and said, "we have to close the end of the boardwalk" was a difficult day. The boardwalk is the heart of the marsh, a fabulous outdoor classroom and a really peaceful place to observe nature. The same day that we were forced to close the end of the boardwalk we began the long journey of seeking the funds to replace it. The project was approximately $300,000. In the end we were successful and today there is a beautiful new boardwalk in the marsh.
This project would not have been made possible without the support of the 166 private donors, the National Wetland Conservation Fund (Environment and Climate Change Canada), the Ontario Trillium Foundation and Barber & Haskill, it is thanks to these donors that we are proud to say that the boardwalk was installed prior to May 1st 2016. This meant that over 2000 students had the opportunity to experience the new boardwalk "outdoor classroom" before the end of June!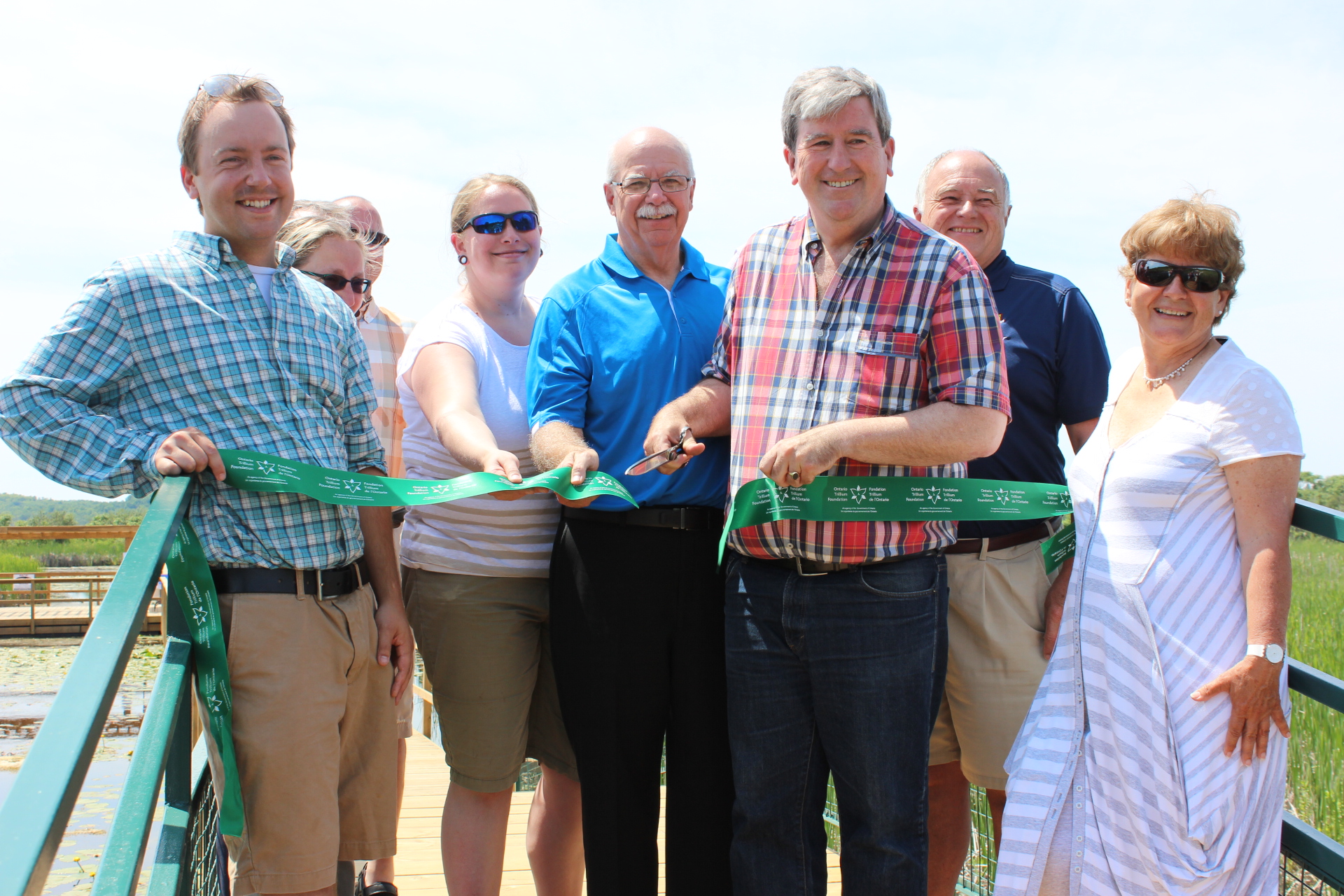 On June 18th we held an official opening ceremony. We were very grateful to have such wonderful guests in attendance including: Minister Glen Murray, Bruce Stanton MP, a representative for Patrick Brown MPP, Mayor Scotty of Tay, Mayor Cornell of Tiny, Mayor Marshall of Penetanguishene, representatives from the councils of Tay, Tiny and Midland, a member of the board of directors of the Ontario Trillium Foundation, members of the Wye Marsh and donors including Barber & Haskill. The event was well attended and we were eager to get out on the boardwalk - so after a few short words we cut the ribbon and everyone rushed onto the boardwalk ready to explore the new trail.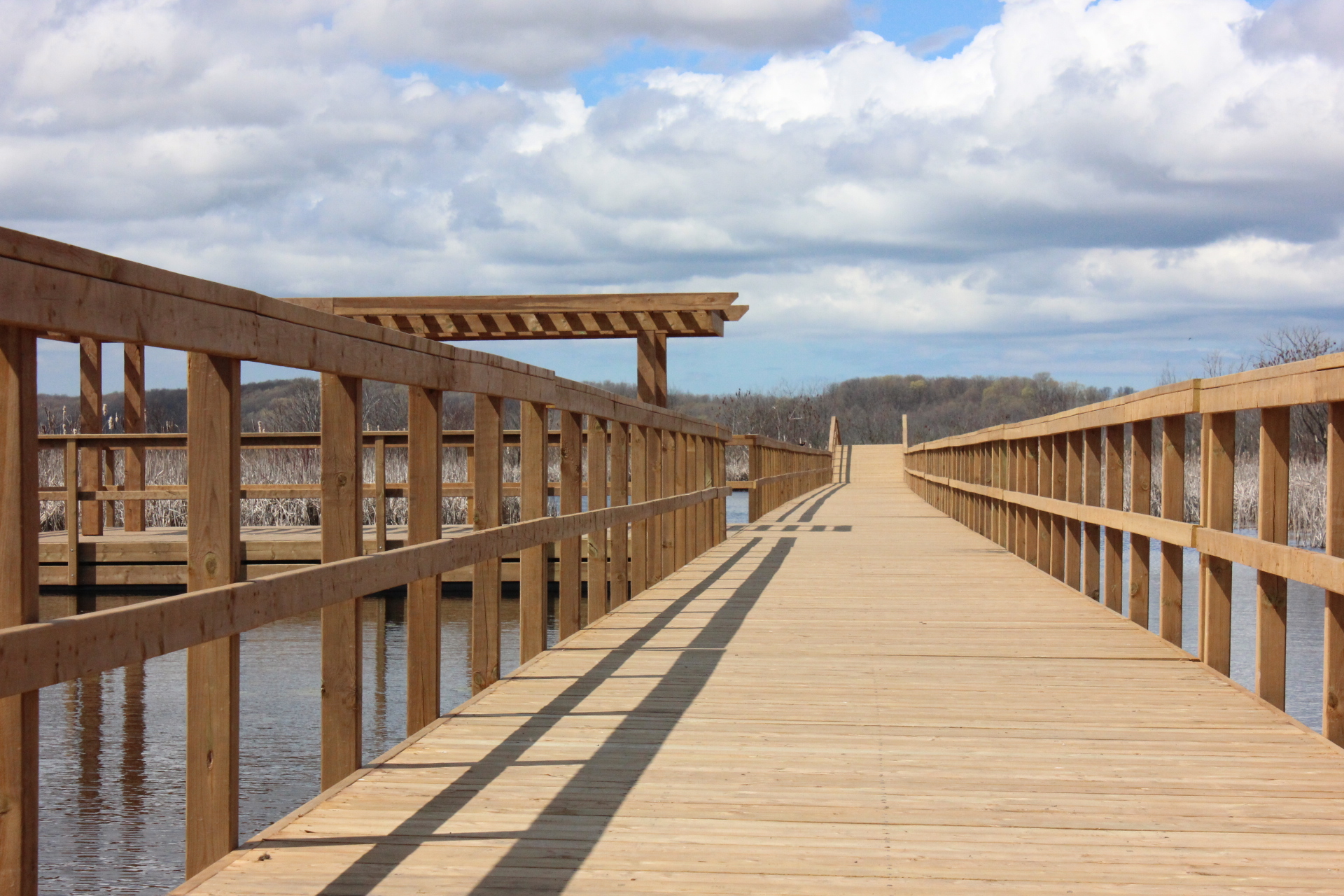 We are very proud of the boardwalk project and hope that you will come and visit us soon to experience it for yourself.