Wye Marsh Annual Fundraiser:
Connecting for Conservation
An online fundraiser in support of conservation, environmental education, and stewardship initiatives at Wye Marsh!
As of October 24, 2020 our fundraiser has raised $9,475.00 thanks to YOUR support. Help us reach our $10,000 goal today!
---
Online 50/50 Draw
Stay tuned for the launch of our online 50/50 raffle. Try your luck at winning half the pot while supporting conservation of wetlands at Wye Marsh!
---
Online Silent Auction
Thank you to all who participated in our online auction. Winners have been notified. To arragne pick-up of your prize, please contact Amanda at 705-526-7809 ext. 217 or aswick@wyemarsh.com.
---
Dine at Dock Lunch
Thank you to everyone who joined us to dine at Dock Lunch. Thanks to your purchase of Wye Marsh specials, and the genorisuty of our friends at the World Famous Dock Lunch in Penentang, they will be donating $500.00!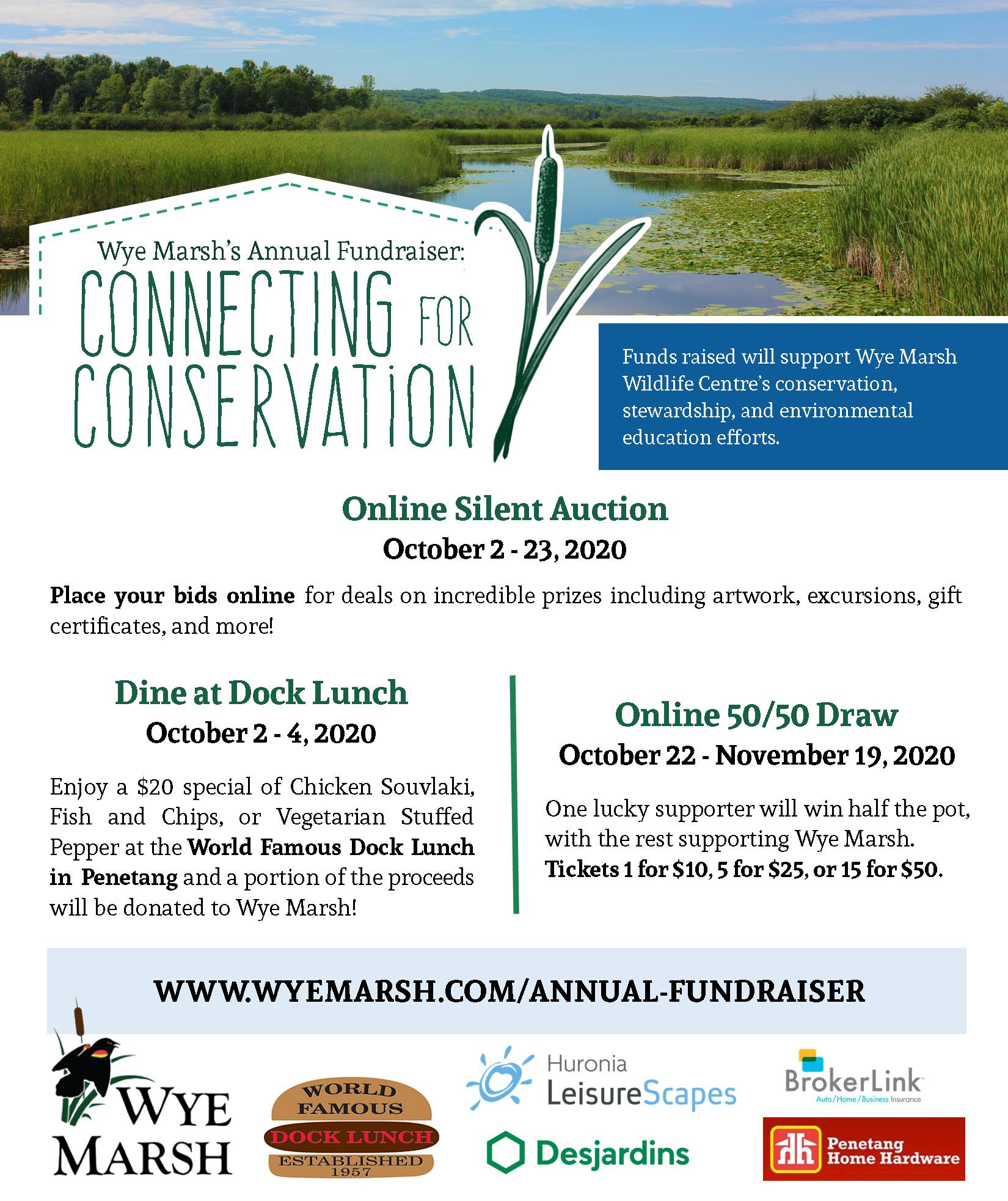 ---
Thank-you to our Sponsors 2020