Wye Marsh Annual Fundraiser:
Connecting for Conservation
An online fundraiser in support of conservation, environmental education, and stewardship initiatives at Wye Marsh!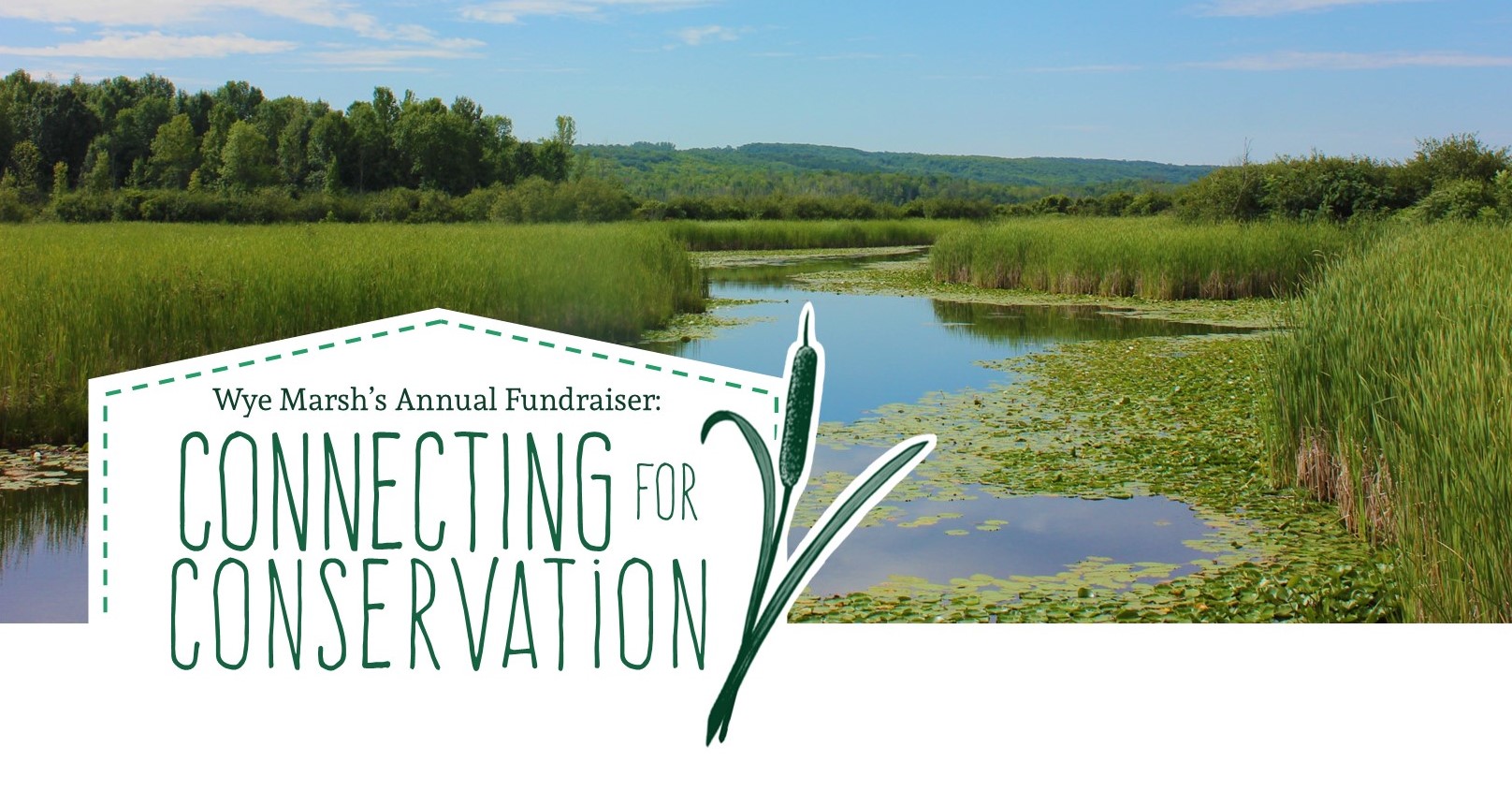 50/50 Draw
October 23 - December 30, 2021
Congratulations to Kathy S, winner of the 2021 Wye Marsh 50/50 draw!
THANK YOU to everyone who purchased a ticket, for helping us raise a funds in support of designing new environmental education displays for the Wye Marsh Visitor Centre.
Jana Luker, Board Member (left) and Kim Hacker, Executive Director (right), drew the winning ticket on December 30.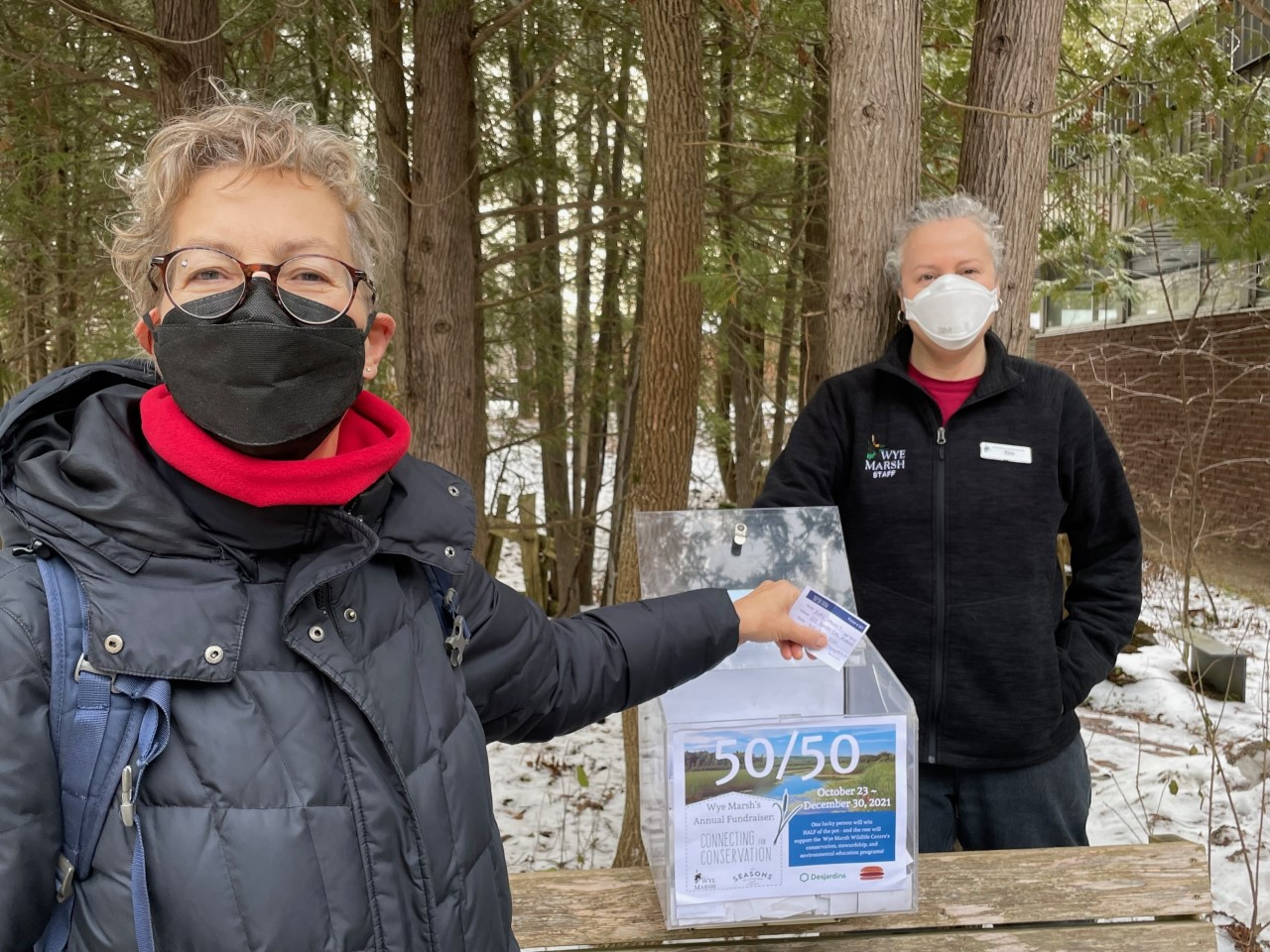 Online Silent Auction
October 23 - November 20, 2021
Thank you to all bidders for for participating in our 2021 Connecting for Conservation Online Auction. Your support means the world to us!
Winning Bidders
Congratulations! Winning bidders have been notified via email or text message from Givergy. Please collect your item(s) at the Wye Marsh Wildlife Centre, located at 16160 Highway 12 East, Midland, between 9 am - 4:30 pm on any day of the week before December 22, 2021. No appointments necessary. Simply speak with our Front Desk Staff or Volunteers, show your ID, and we will help you. Or, please send us an email at hkeery@wyemarsh.com and let us know that you are having someone else pick up your prize(s) for you.
High Bidder Draw Winner
Congratulations to D. Price! She qualified for our FREE High Bidder Draw by matching or exceeding the value of the item she bid on – and now has a complimentary One Year Family Membership to the Wye Marsh!
---
Dine at Dock Lunch
October 22 - 24, 2021
THANK YOU to our friends at World Famous Dock Lunch for their support and donations to Wye Marsh's Annual Fundraiser: Connecting for Conservation!
THANK YOU to everyone who purchased one of the Wye Marsh dinner specials. We hope you enjoyed your meal as much as we did!
World Famous Dock Lunch is open at the Penetang Waterfront year-round for amazing food. Consider them when you're looking for some great, local food!

---
Thank-you to our Sponsors 2021


---
Thank You to our Auction Donors 2021