Wye Marsh Annual Fundraiser:
Connecting for Conservation
An online fundraiser in support of conservation, environmental education, and stewardship initiatives at Wye Marsh!
---
Online Silent Auction
October 2 - 23, 2020
Place your bids online for deals on incredible prizes including artwork, excursions, gift certificates, and more!
---
Dine at Dock Lunch
October 2 - 4, 2020
Enjoy a $20 special of Chicken Souvlaki, Fish and Chips, or Vegetarian Stuffed Pepper at the World Famous Dock Lunch in Penetang and a portion of the proceeds will be donated to Wye Marsh! Meals include House Potato wedges, fresh vegtables, dinner roll, and dessert.
World Famous Dock Lunch
4 Main Street, Penetanguishene, ON
705-549-8111
---
50/50 Draw
October 22 - November 19, 2020
One lucky supporter will win half the pot, with the rest supporting Wye Marsh. Tickets 1 for $10, 5 for $25, or 15 for $50.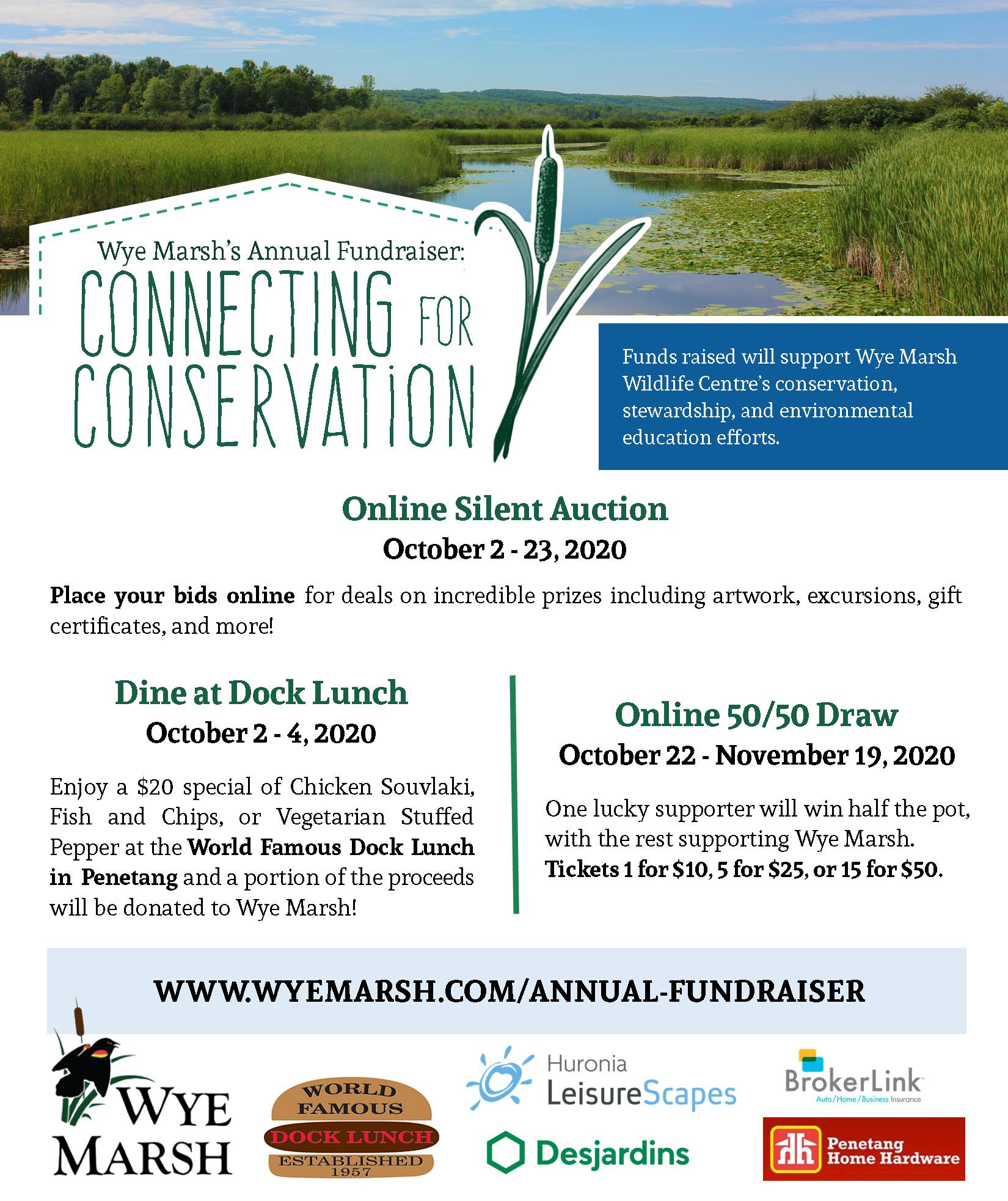 ---
Thank-you to our Sponsors 2020