Cross Country Skiing at Wye Marsh!
Embrace Winter! Be a Cross-Country Skier.
Most people are aware of the tremendous nature-oriented programs provided by the Wye Marsh but are not aware of the excellent cross country skiing available here!
Wye Marsh has over 25 beautiful kilometers to explore - and if you need them, the rentals to help you do it. From beginner to experienced, come discover cross country skiing at Wye Marsh! Trails are groomed in a traditional track set style.
Want to ski but don't have your own equipment? No problem. We offer rentals for all you need to get out and ejoy winter. Click here for more info.
Due to COVID-19 Wye Marsh will not be renting equipment for the 2020/2021 season. We encourage guests to bring their own equipment if possible!
---
Cross Country Ski Trail Map: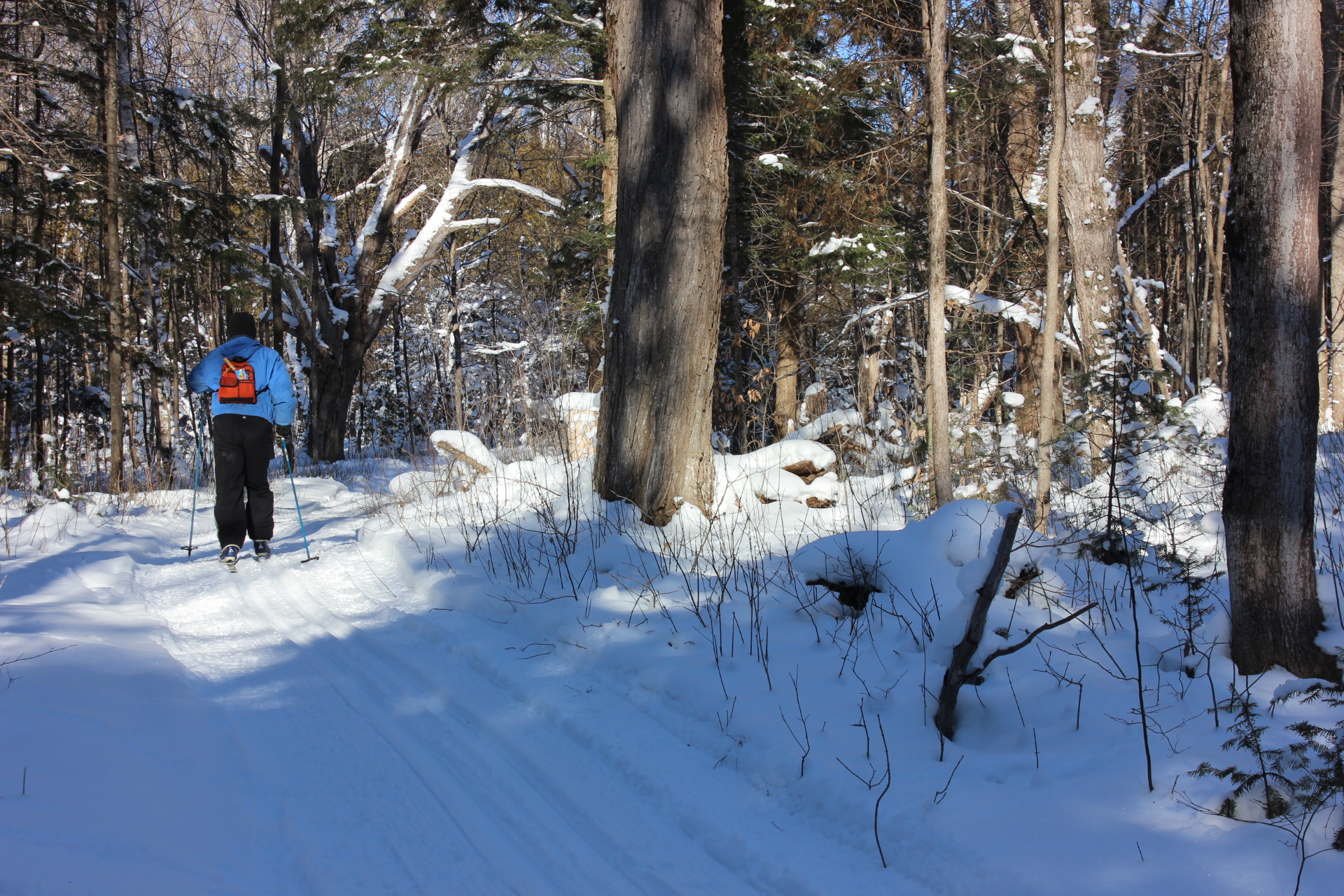 Try out our trails
If you purchase a day pass and then decide to become a member, Wye Marsh will take the value of the day pass off your membership fee. Note that the membership purchase must be on the day of visit. Seasonal Memberships start at $60 per adult.
---
Contact the Wye Marsh Ski Club to recieve more information.