World Migratory Bird Day
May 9, 2020
Join Wye Marsh for a day of e-birding as we post activities and a virtual Migratory Birding Workshop. As our spring migrants travel through our region we are offered a brief glimpse at these species as they travel to their breeding grounds. We hope you will share your sightings with us!
Migratory Birds eWorkshop with Emily Metcalfe, Program and Education Manager and Tom Goldsmith, Captive Wildlife Coordinator at Wye Marsh
For more at home nature-based projects and resources, please visit:
---
Spring Migratory Birds Workshops
As migratory birds travel through our region we are offered a brief glimpse at these species as they travel. This opportunity presents itself but two times per year!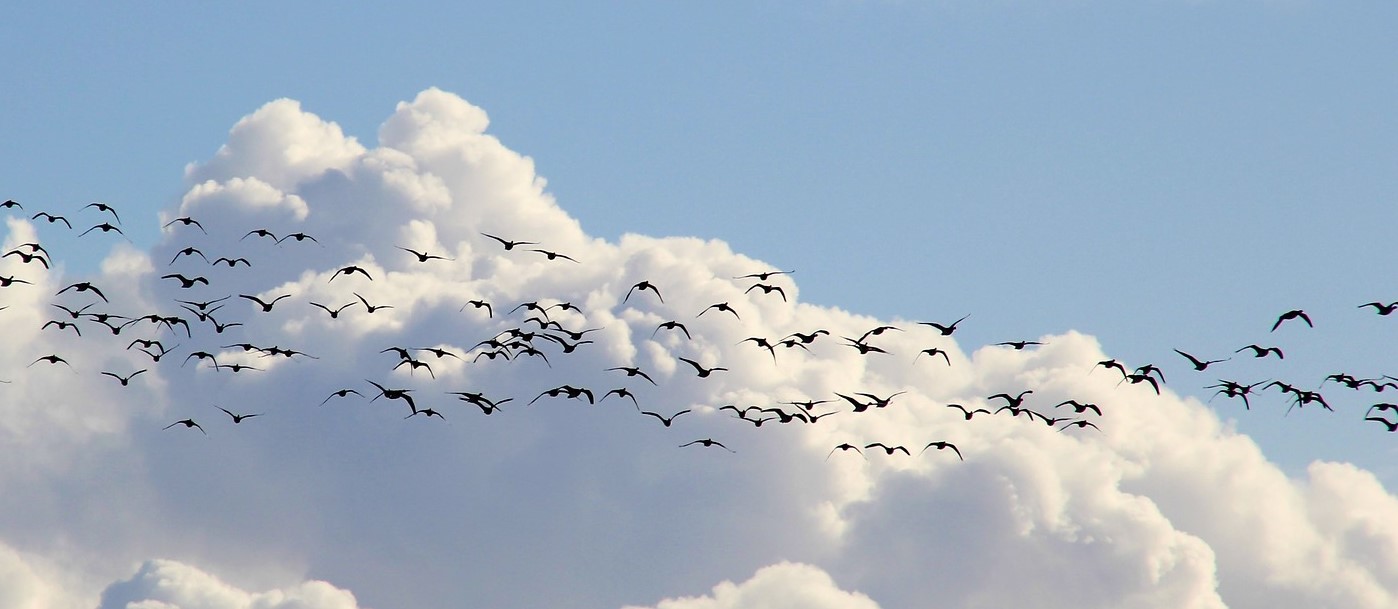 This workshop series is a great opportunity to spread your birding wings and push your birding skills to the next level. Let us guide you on your birding journey!
Part A: Understanding Migration:
Date to be Determined
This first workshop of a two part series will focus on all of the theory and mechanics of migration. We will explore the origins of migration, types of migration, how migration is navigated, the best places to view migration in Simcoe county, and ethical principles of birding. This is then followed up by a hike to look for migratory waterfowl and early arrivals of migratory songbirds.
Part B: Migration Identification:
Date to be Determined
The second part of this workshop series focuses on identification. Be ready to learn intricate details of each species of songbird that can be found during this integral time of year for birds. Details like habitat preferences, behaviours, field marks, and songs & calls will be studied before voyaging on an identification hike to work on our newfound skills and see some of nature's most amazing creatures!
When:
The original dates of April 5 & 19 are to be reschuled amid concerns for COVID-19. New dates will be posted as soon as plans can be made.
Where:
Wye Marsh Wildlife Centre
How much:

$25.00 per person per workshop OR $40.00 for both Part A & Part B
Price includes admission to our interpretive centre and trails for day following the workshop to go out and utilize your new found skills at birding.
Birding can happen in all weather! Please dress appropriately for an outdoor portion of the workshops.
---
Pre-registration is required.
Please register using the PayPal link below. Please note that you do not need a PayPal account, you can simply "check out as guest". If you have any questions or require further assistance, please contact 705-526-7809 or events@wyemarsh.com.
Registration will reopen once a new date has been set.
---
About the Instructor:

Mak Soden is an avid birder from the Simcoe County/ Georgian Bay region. He has been birding every day for the last 8 years both at home in Simcoe and on trips around the world. Most recently, Mak has become more involved with the Wye Marsh coordinating summer camp and sharing his passion of birds with the next generation of birders. You can find Mak in his natural habitat on the boardwalk, wearing a pair of binoculars around his neck as he watches for birds. Mak volunteers his spare time to aid in the conservation of birds in Ontario by participating in breeding bird surveys, nocturnal owl survey, woodcock suvery, and is an eBird regional reviewer of records for Simcoe County.